September in Crested Butte
With the cooler temps, changing colors and the slower pace of town, September is easily one of the best months to be in Crested Butte.  Kebler pass, pictured below, is a fall highlight and a fabulous place to take in the fall colors.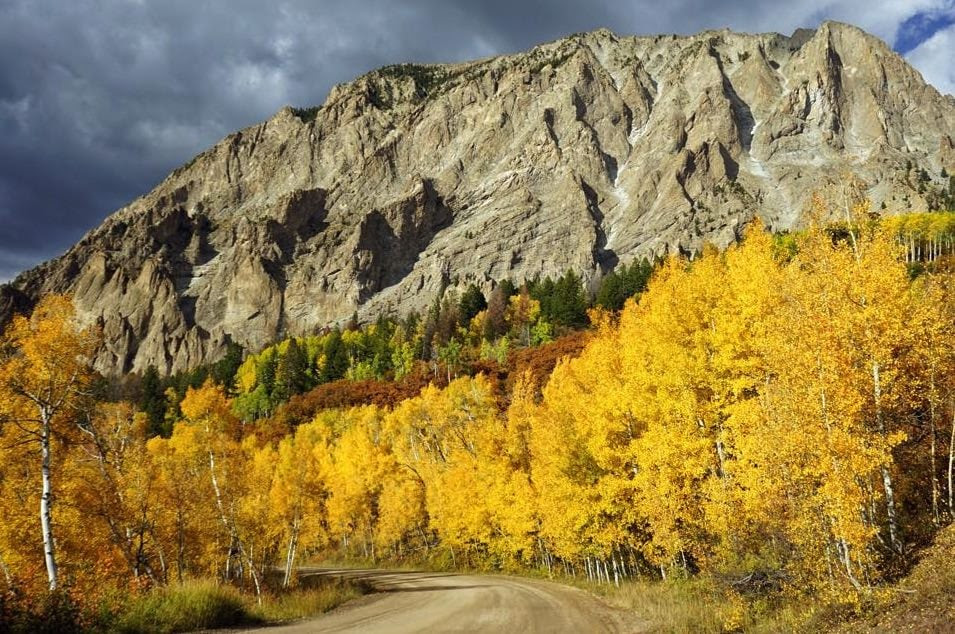 September Activities
September 6th – Historic Walking Tour
Every Tuesday and Thursday through September, meet at the museum at 9:00am for a fun and informative walking tour through town.
September 7th – 9th – The Colorado Jazz Musicians FestivalThe first inaugural Jazz festival, featuring 35 musicians, 6 venues and 3 days of all Jazz.  Discover the music and purchase tickets Here.
September 8th – 3rd Annual Park to Peak to Pint Race
Start at the park, run to the peak and end at the base area for the Beer and Chili Festival.  Click Here to sign up.
September 8th – Chili and Beer Festival
20th annual Chili and Beer Festival at the base area from 12 – 4.  Live music, chili and beer.  This event sells out so get your Tickets now.
September 14th – Stargazing at the Umbrella Bar
Enjoy a sunset dinner and dessert under the stars.  A representative from Gunnison Valley Observatory will be there with their telescope and expertise.  Purchase tickets at the Evolution Bike shop.
September 22nd – Vinotok Fall Harvest Festival
5:00pm cast and crew performs, 7:30pm trial of the grump and 8:30pm procession and bonfire.  All activities take place on Elk Ave.
September 27th – 30th – Crested Butte Film Festival
One of the best events of the season.  So many fabulous films, Click Here to learn about the films and to purchase tickets.
It's that time of year to get your ski pass, yet which pass do you get?  With the Vail sale not quite official, I think the safest bet is the CBMR Peak Pass.  You have until October 9th before prices rise.  Real Estate continues to be strong, with over $50m in sales currently under contract, we are on track to beat 2017 3rd quarter sales.  To see the latest inventory and/or market reports, please visit CrestedButteLiving.com.  For those wanting to get out on the trails before the snow flies, Travel Crested Butte has a great Hiking Guide.
I hope to see you on the trails.
Dawn